4 tags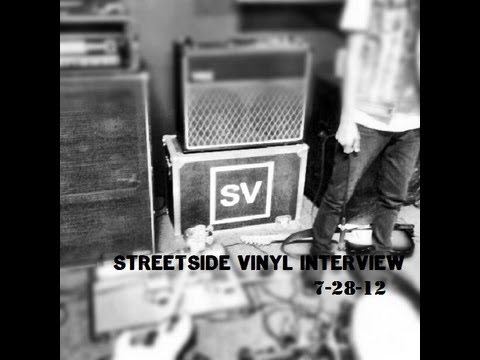 4 tags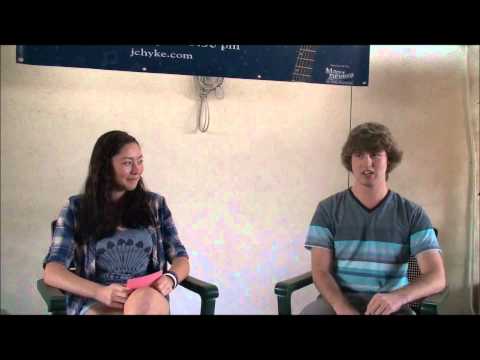 5 tags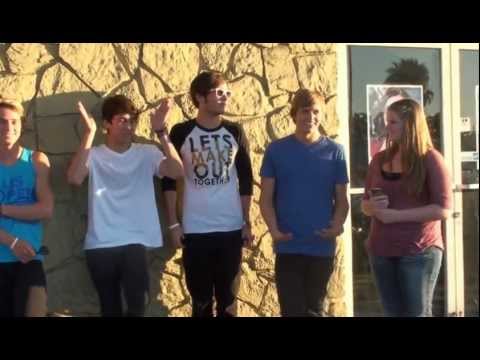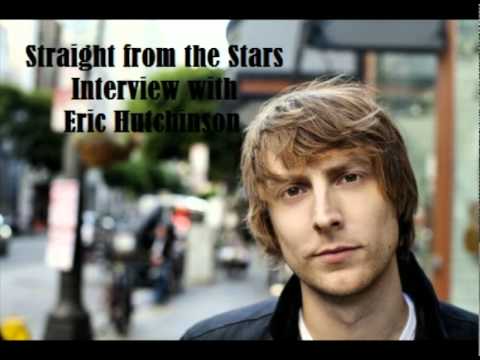 Keaton from Once Upon A Time
What is the last CD you bought? I just started listening to The xx, so I recently bought their xx album from 2009! (vinyl version) What is the best part of being in a band? The guys in the band – hands down the greatest part is doing what I love with the coolest guys on the planet If you could tour with anyone who would it be? All Time Low and We the Kings in Once Upon a Time, but my favorite...
Anonymous asked: how about a live recorded interview with the jv allstars on their long awaited upcoming album that is sure to topple sgt. pepper's as the greatest album ever recorded? i'll help set it up -dubbinmusic
Interview with Petter from Her Bright Skies
What's your name and which instrument do you play? My name is Petter and i play one of the guitars in the band How did you come up with the name for your band? We don't really remember where it came from but it's in an old poem about the American Civil War. Maybe that's where it came from. Where do you get your inspiration from your songs and music? From everyday life and just hearing lots of...
JD Styles Mixtape →
Hey Guys! We're doing an interview with JD Styles from Strong Island, NY. He just released his mixtape titled "Best of Both Worlds". He did collaborations with hit artists Jay Sean and Akon among others. So check them out and I hope you guys like his songs! Just CLICK on the link above. Follow him on twitter @JDStylesMusic and facebook www.facebook.com/JDStylesMusic.
7 tags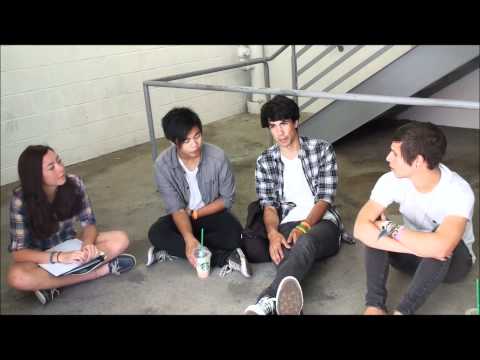 Interview with Luca of Awake the Agony
This guest blog post and interview was done by my sister Ari. This is a fun sort of interview so enjoy! What is your full name? Luca Giorgi What is your best friends name?  Jader What is your favorite food? Pizza With Mushroom  What is your favorite band?  30 Seconds To Mars Do you like math?  NO! ahahahah What is your favorite academic subject? Psychology Which do you like more: Cake OR...
Interview with Dear You
1. How did you guys get started as a band? Me (Louis) and Chris have been playing in bands for fun together since we were in middle school. Around almost 3 years ago we both decided that we wanted to start making something that had hole hearted meaning behind it, something we could take seriously, and something we could devote most of our time too. Mason and Danny both came to us after their...
Sunderland Interview →
Honor Society Interview →
click the link Michael Bruno - lead vox/guitar Jason Rosen - keys/guitar/vox Andrew Lee - bass/vox Alexander Noyes - drums/sampling Get their new album on iTunes: http://bitly.com/ATORB2_FB Biography We are a band, originally from New York and now based in LA since 2008. We've toured nationally with Jonas Brothers and Timbaland. We've been named a breakout band by Rolling Stone & MTV...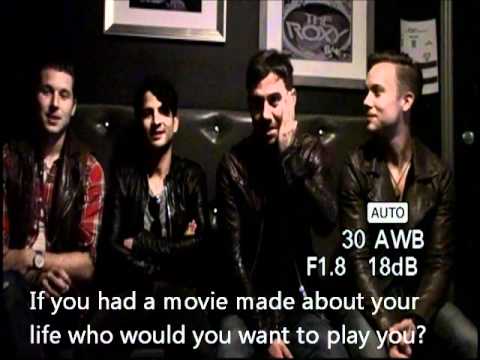 Hollywood Ending Interview →
Check out this awesome band Alabama Capital! http://t.co/yx9Vac1i
Interview with Joshua Weidling from Digital Tour...
If you could have dinner with anyone, dead or alive, who would it be? Rob Dyrdek or Johnny Earle. I admire both of them for their work and accomplishments Twitter or Facebook? Twitter, because it gives my compamy more exposure. What's your most listened to song? This Love by At War. The song I'm Broken, Gavin degraw, Kelly Clarkson's Stronger Album, Set It Off, The Summer Set's...
Happy Halloween everybody!! http://t.co/ub1wvTzd
I posted 5 photos on Facebook in the album "LOST iN KOSTKO" http://t.co/F5S18vaL
Check out the review for Greyson Chance- Hold On Til' the Night that our intern Julia Mason wrote!… http://t.co/FLaV8hiL
Review of Cody Simpson-Coast To Coast
When Cody first entered the music scene, he was compared to Justin Bieber and called "The Justin Bieber of Australia". His music and looks are much like the popular Justin Bieber but he continues to show that he is different.   He recently released a new EP. It is titled "Coast To Coast". It was released on September 20th, 2011. Fans automatically reacted to the EP with...
Greyson Chance- Hold On Til' the Night
Youtube sensation, Greyson Chance has released his debut album, titles "Hold On Til' The Night" The track list includes-  Waiting Outside The Lines Unfriend You Home Is In Your Eyes Hold On Til The Night Heart Like Stone Little London Girl Cheyene Summertrain Stranded Take A Look At Me Now Greyson's album is a pop/R&B sound. The songs are about different...
Sam said they'd like to tour with All Time Low in this video? mission accomplished! So proud of them (:… http://t.co/ddgqOjmJ
Radio Disney's N.B.T Concert Review
  On October 15th, Radio Disney held a concert at the Hollywood and Highland center featuringthe season 4 N.B.T artists along with a special guest.  Several people turned up for the event to see these upcoming artists. First up, was 14 year old, Zack Montana! He performed two of his new songs, "Serious" and "Shorty is With Me," as well as a cover of a by Michael...
please like our facebook page everyone! http://t.co/zqBXQAQG
Check out our interview with Pop! Fiction!
General Questions  1. How did your band form? Justin Tyler formed his solo project into this awesome POP band :) 2. How did you come up with the name Pop Fiction? It kind of just came to us, we wanted something that sticks so POP! FICTION 3. Where do you get your inspiration? Disney channel: P 4. What do you guys like to do during your spare time? Golf, surf some gnarly swells, eat...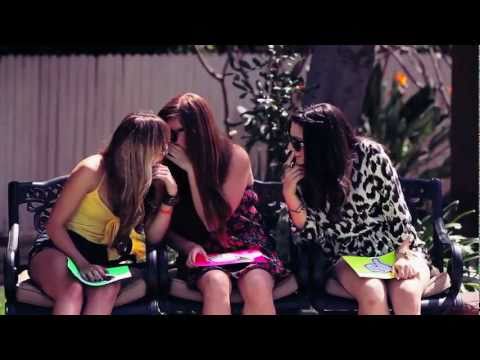 GO wish Sam Miller from Paradise Fears a happy birthday! and if you haven't already be sure to check out our… http://t.co/Hqa337cH
I posted 3 photos on Facebook in the album "Pop Fiction" http://t.co/gQaN8rah
I posted 2 photos on Facebook in the album "Sarah Renee Addision" http://t.co/MKcmgaKp
Paradise Fears Acoustic EP Sampler http://t.co/JaXScKl4
http://t.co/ct8ncp7h Have you seen this… http://t.co/VTtrNAZW
Fall Intern Search
Hey Everybody! It's Lydia here! As you may've heard SFTS is looking for 2 new interns to help us out and join the team this fall. We've had such a great time working with our last additions to the team and we'd love to get 2 more! The announcements been up for one night and we already have a few applications so we're super stoked! On that note, if you're interested in joining fill out this...
1 tag
Greyson Chance- Hold On 'Til the Night Album...
Most of you are already familiar with the adorable dynamite singer from Edmond, Oklahoma, but for those of you who've yet to discover him, we here at SFTS would like to introduce you to Interscope/Eleveneleven recording artist Greyson Chance. Greyson was first discovered by Ellen De Generes after posting a cover of Gaga's Paparazzi on YouTube. Since then he's signed with...
1 tag
Hey everyone! Check out this SFTS interview with Tactical Knockout! http://t.co/U1xyxiX
1 tag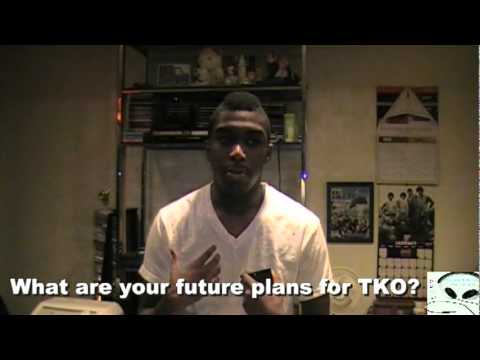 like our facebook page http://www.facebook.com/straightfromthestars
1 tag
Move Out West Interview
1. Who plays what and how old are each of you?  Eben - 21 Lead Vocals/Guitar Cyrus - 22 Bass/Vocals/KeysLJ -22 Drums Brian - 23 Lead Guitar   2. How'd you guys form the band and the band name?  Move Out West was a name Eben had thrown around for a few years, and often released some solo material under when he was in his older bands.  Eben and I (Cyrus) were introduced through a mutual...
SUMMER PARTY 2011!
SUMMER IS HERE! And with that brings pool parties, slumber parties, BBQ parties and video chat parties! Yes! You heard right! VIDEO CHAT PARTIES! We are going to have live video chats with some of the up and coming bands. We'll have them at the end of each month of the summer, on the last Saturdays. So June 25, July 30 and August 27! We will have them at 7 pm EST. We'll be using...
Update! 6/2/11
Hey BTM keeper-uppers! It's Lydia! First, let me just say this update is marking the beginning  of our real career as Behind the Music. It's only been 6 months and yet we have people emailing us ASKING for interviews. And all of this is because of you guys! so thank you SO MUCH! Secondly, this summer we will be doing a new thing called Behind the Music Summer Chats, it's pretty...
CAPRA
We have an interview with the awesome band Capra coming up soon, so we thought we would give you some background info about them! This group of guys consist of members Kelly Blatz, Shelby Archer, Michael Johnson, and brothers Jeff and Paul Laliberte. AND YES, that's right, the lead singer, Kelly Blatz was the star of hit show "Glory Daze" and "Aaron Stone"! You...
6 tags
Our Lives in Motion Interview
Whats your name, how old are you and where are you from? - My name is Justin Chapman and I play in the band Our Lives In Motion. I am 21 years old and am from Cape Cod Massachusetts Which instruments do you play? - My primary instrument is guitar, but ive also played bass for bands before as well Where do you get your inspiration from your songs and music? - Inspiration comes from everything....